We all remember the excuses National used when it first rammed through the fire at will legislation for workplaces with 20 or fewer staff.
It would benefit marginal workers included the likes of the immigrants and former convicts. A risk free period of employment would allow employers to take a chance on employing these types of people. Small businesses often did not have the in-house employment expertise to handle problematic workers. The small business owner therefore needed some sort of exemption which simplified employment law. So, with this probation period 'under resourced small businesses' would have some encouragement to employ 'risky marginal workers'.
Fast forward 20 months and those justifications seem to have been forgotten. Now, any businesses can avail itself of the 90 day fire at will period and all workers are caught within its thrall. Seemingly, large employers such as Fonterra or Progressive Enterprises equally lack the resources and in-house expertise to deal with problematic workers, as small employers do. A worker with skills or a long and stable employment history is as risky and marginal as a newly released convict or newly arrived immigrant. Applying the rhetoric used to sell the original policy, both sets of employers are equally needy of the law change in order to hire extra labour. Both sets of workers are equally needful of a probation period for employers to take the gamble of hiring them.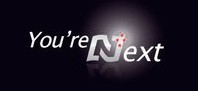 Of course, such claims from National are simplistic rubbish. Either the original justifications still hold true, hence undermining any argument to extend the scheme, or the original justifications were rubbish from the very start. At the point when the scheme was first mooted we had low unemployment. What was more necessary than a probation period for the residual unemployed were training schemes and investment in 'human capital'.
Now, at the point of the revised policy, the economic situation has turned around and we have high unemployment. There are tens of thousands of unemployed with skills and stable work histories looking for work. A probationary period is not going to make them more employable. If an employer has a vacancy, they have a deep pool of quality people to choose from. We are very far from the bottom of the barrel. What will actually make an employer take on extra labour is demand economic growth.
Economic growth, something ironically this government has paid little attention to, short of implementing policies of the previous government, some home insulation and an almost non-existent national cycle-way. Maybe the justification for the policy extension is not about businesses lacking employment expertise or marginal workers after all. Maybe the policy extension is in lieu of the John Key government having precious few ideas to combat the great recession.
– George.com