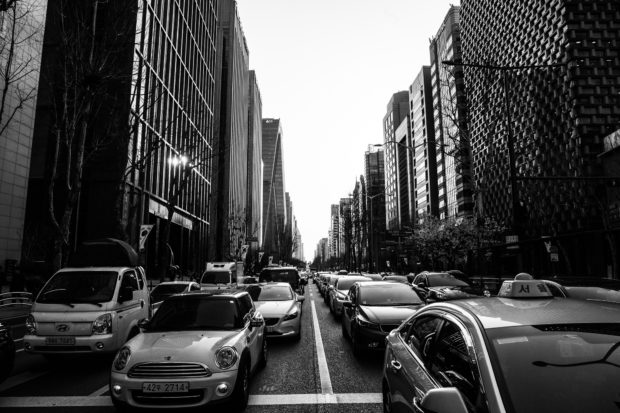 There is nothing worse than commentators with historical links to the left reinforcing right wing talking points. The latest example of this has come from Shane Te Pou writing in Newsroom.
My attention to the article was caught by this tweet:
And this is what Te Pou said in his article:
Labour has lost sight of the bigger picture on transport, adopting a default posture of hostility to roads and cars that used to be the preserve of Green Party puritans. Today, both parties of the left act as if they would happily ditch all proposed roads in favour of urban bicycle lanes – the latter being, alongside light rail, the only kind of infrastructure project to pass muster among many so-called political progressives these days. There is an unmistakable hierarchy that casts cyclists and public transport users as virtuous, and the rest of us as climate change deniers, or reckless and selfish at least.  
So is the Government on an anti road crusade? Looking at the latest National Land Transport Programme it could be argued that they should be doing a lot more. In fact the evidence of an anti road bias is scant.
Check this graphic out showing expenditure in different areas:
Get that? $11.3 billion on road maintenance and construction and safety improvements and a further $1.1 billion on road policing verses $3.1 billion on public transport and a paltry $390 million on walkways and cycleways. This is hardly being hostile to roads.
Te Pou then said this:
The fact is, slashing spending on new and improved roads on its own is likely to rebound on those seeking to reduce emissions. In a 2009 report on the Real-World CO2 Impacts of Traffic Congestion, University of California scientists found that emissions from vehicles can be cut by 20 percent by reducing congestion and enabling better traffic flow. Conversely, allowing more and more cars to clutter our inadequate roading network – without a commensurate investment in viable alternative means of transport – is a carbonated disaster. The same scientists found that the second way to reduce emissions from vehicles is to transition away from fossil fuels. The practical solutions are clear: transition to electric and reduce congestion. Nowhere in the academic literature will you find arguments for proactively creating congestion through defunding roads, let alone shaming people out of their cars. As their report says, "traffic volume has increased faster than road capacity, congestion has gotten progressively worse, despite the push toward alternative modes of transportation, new technologies, innovative land-use patterns, and demand management techniques".
I don't think that Shane has heard about induced demand.  Build those roads and people will drive more and further and there will be more congestion.  It seems counterproductive but the best thing to do to address congestion can be to stop building.
Wired has this description of the phenomenon:
The concept is called induced demand, which is economist-speak for when increasing the supply of something (like roads) makes people want that thing even more. Though some traffic engineers made note of this phenomenon at least as early as the 1960s, it is only in recent years that social scientists have collected enough data to show how this happens pretty much every time we build new roads. These findings imply that the ways we traditionally go about trying to mitigate jams are essentially fruitless, and that we'd all be spending a lot less time in traffic if we could just be a little more rational.

But before we get to the solutions, we have to take a closer look at the problem. In 2009, two economists—Matthew Turner of the University of Toronto and Gilles Duranton of the University of Pennsylvania—decided to compare the amount of new roads and highways built in different U.S. cities between 1980 and 2000, and the total number of miles driven in those cities over the same period.

"We found that there's this perfect one-to-one relationship," said Turner.

If a city had increased its road capacity by 10 percent between 1980 and 1990, then the amount of driving in that city went up by 10 percent. If the amount of roads in the same city then went up by 11 percent between 1990 and 2000, the total number of miles driven also went up by 11 percent. It's like the two figures were moving in perfect lockstep, changing at the same exact rate.

Now, correlation doesn't mean causation. Maybe traffic engineers in U.S. cities happen to know exactly the right amount of roads to build to satisfy driving demand. But Turner and Duranton think that's unlikely. The modern interstate network mostly follows the plan originally conceived by the federal government in 1947, and it seems incredibly coincidental that road engineers at the time could have successfully predicted driving demand more than half a century in the future.

A more likely explanation, Turner and Duranton argue, is what they call the fundamental law of road congestion: New roads will create new drivers, resulting in the intensity of traffic staying the same.
Shane's lack of appreciation for the phenomenon is capped off in his final paragraph:
Let's cure this ideological anti-road obsession by the Greens and Labour. Maybe it's time for NZ First to step up. Crappy roads means it takes longer, and costs more, to get places. It places a burden on families and businesses without making the faintest dent in our net carbon emissions. It sets up a faulty choice between economic and environmental objectives when a smart, well-balanced approach can serve both.
Ignoring induced demand is not a smart well balanced approach.
Some of the twitter responses were scathing:
I think Shane is wrong.  There is no evidence the Government is anti road.  In fact it could be strongly argued that the Government can and should be doing more to create transport options to improve walking and cycling.