Generic party leader Todd Muller has sent out a coded call for help this afternoon in an otherwise underwhelming speech at a pakeha enclave in Te Puna, north of Tauranga.
What was supposed to be a major speech strongly putting the case for a National led Government, Muller instead urged viewers to vote for a candidate who was "kind, competent and bold".  So, that'd be Jacinda Ardern, then.
Weirdly, the Nat social media team back Muller up by putting out a tweet that merely borrowed a Labour slogan (Let's Do This) and suggested that the Tories are going into competition with UberEats.
National Delivers.
Not even an exclamation mark to make it sound like an exciting prospect.
Even odder was Muller claiming he knows what it's like to be in a minority because he was once the richest, whitest kid at school. Oh, the humanity!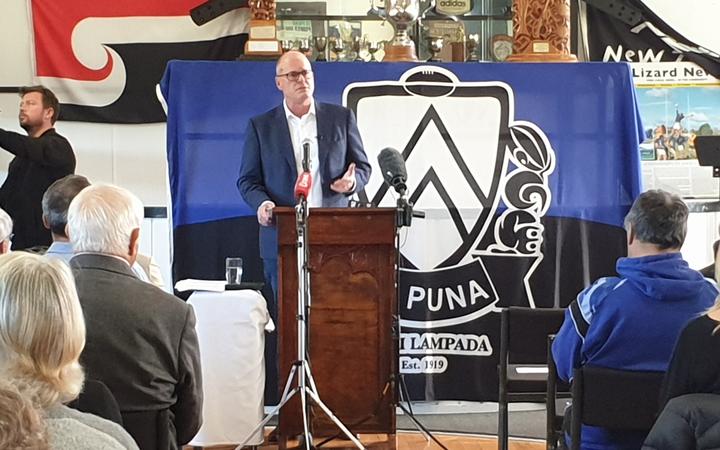 But the strangest thing of all was Todd Muller delivering a speech in front of a Tino Rangatiratanga flag. A condescending choice in itself, given the almost exclusively white audience, it's made even more awkward by the fact the flag was hung upside down.
Even a landlubber like me knows that in the maritime world, that's the recognised sign of extreme distress.
Could this afternoon's speech really be a hostage video?
I don't know, but I think we should be told.