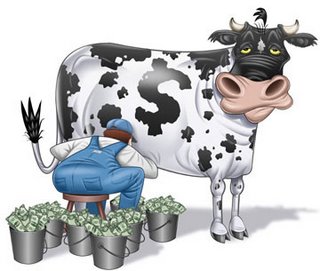 It was bound to happen. The Herald did it about a year ago and now Fairfax is following suit. Getting rid of subeditors who actually live in the same town as the paper for which they write. In their place Fairfax is offering New Zealander newspaper readers Centres of Editorial Expertise.
The trouble is that we lose valuable local knowledge in the exchange. Subeditors tend to be people who've been round a while. They are repositories of invaluable local lore and history. They know how people's names are spelt, they know the geography of the place, they know who's feuding who, who used to own that business and how so and so made his money. Often times, they hold a whole town's institutional knowledge.
So I wearily predict that, despite the Excellently Named Centres of Editorial Expertise we will see a lowering of standards and accuracy in our daily papers. And all the while journalists do more and more with less and less. That's why press releases are sometimes printed verbatim. Journos simply don't have the resources to do the who, what, where, when, why and how digging that used to come with the beat.
And unsurprisingly, there was a 'commercial imperative' to the creation of these Centres of Expertise. About 40 well paid, highly skilled jobs will go. For good. So it wasn't all for our betterment, education and enlightenment after all.
But we still love our newspapers. New Zealanders are better read than almost everybody. We buy more newspapers per capita than Australians and that's why Fairfax loves us – we're the perfect cash cow equation: costs down = profits up.
The newspapers involved are: The Dominion Post, The Press, The Taranaki Daily News, The Timaru Herald and The Southland Times and the evening Waikato Times, Manawatu Standard, Nelson Mail and Marlborough Express.