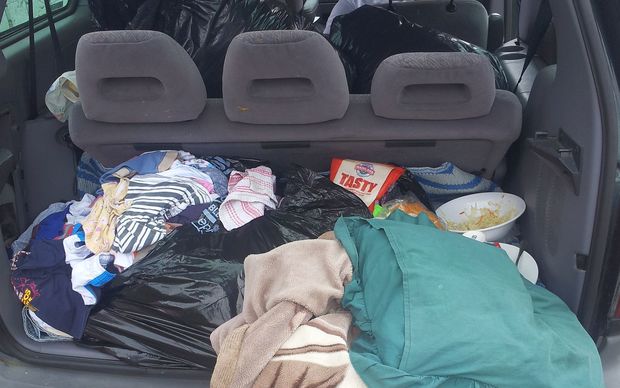 "Othering" has long been a prop, of Governments that want to remain in power for the benefit of an Oligarchy, an "Elite", a small ruling class, or the ones with, "the money".
Deflecting blame for economic and social issues on, an ethnicity, a class, the elderly, the poor, the young, the unemployed, young solo mothers, the disabled, immigrants, or any other convenient group that can be demonised.
"Othering" works, often horrifically well, as history shows.
It has proven to be an excellent way of deflecting attention, while a few run away, with the resources, the wealth, and the power.
National, "dogwhistling" about "solo mums, breeding", "lazy unemployed youth" or "generational welfare dependency" , is a recurrent staple whenever they flag in the polls, or need a distraction from dishonesty, arrogance or incompetence.
Labour, to their discredit, largely went along with it. Welfare has been deliberately set below the cost of a minimal living, since Richardsons, "mother of all budgets", to force people into underpaid jobs.
The underlying memes, behind much of the "othering" in New Zealand are "useless mouths", "deserving and undeserving poor", "the meritocracy" (that money you are paid, reflects your value to society), "productive and unproductive people" , "welfare bludgers".
Few who use these self serving justifications, for their own greed and privilege, are stupid enough to use those exact words. The supporting train of thought, however, is obvious.
Already we see businesses, the formerly comfortable, and the tax dodging speculators, now losing money, as well as the newspapers that endlessly exposed "welfare cheats", with their hands out, for, welfare!
The irony, and hypocrisy of so many who complained about "people on the "State teat" now surviving on Government handouts. The tax dodgers, exploitative employers, and others, who joined in excoriating "Bludging bene's, who are now asking for more, is blindingly apparent.
"Bene's" are "the others".
They are "not us" so keeping them homeless, poor, hungry and without much hope of change, so we can pay a few dollars a week, less tax, is fine.
Very soon more of us may become the "others" we didn't care about.
Already many more of us are now the beneficiaries, we despised.
In the 1930's depression, a large number of people who were formerly middle class, and even wealthy, suddenly found out, that prosperity very often depends on luck.
The first Labour Governments social welfare, housing, industrial and education policies were welcomed by a people that had painfully recent experience of deprivation and war. But also recent experience, of the power of working together for common goals.
Post WW2, continued high Government debt, increasing unemployment, with all the returning troops needing work, economic decline… looked inevitable.
The Government embarked on a program of reconstruction and development and increasing everyone's wellbeing, paid for, with QE and high marginal tax rates, not increased debt. Within a few short years, Government debt was reduced, we had full employment, an excellent education system and adequate housing and healthcare for all.
Many are now finding out about the "poverty traps" introduced by later Governments in their "bene bashing" punitive, social welfare.
You are now one of the "others" so "we will punish you".
The humiliation, routinely inflicted by WINZ case managers on unemployed youngsters, the prying into your sex life to see if you are eligible, losing unemployment benefit if your partner has a job, having to use your savings, your final pays, or sell assets built up over your lifetime, before you can access welfare, the courses on how to fill out a CV, taught by instructors who cannot even spell, the having to apply weekly for dozens of dead end, underpaid jobs, without any opportunity for meaningful training for a better one, all to end up with payments that barely cover your rent.
This is a day to remember the returning troops, sailors and airman, and the better world they wanted for their children, and grandchildren.
It won't be long, after experiencing the miserliness of our welfare system, that we inflicted on "the others" that we will soon be demanding, better. Just as we did after WW2.