Originally posted on Nick Kelly's Blog
In late March 2020, the medical director of the NHS Stephen Powis said that keeping the UK COVID-19 death toll to under 20,000 would be a good result. Ten months later, almost to the day, the UK's official death toll from COVID-19 hit 100,000, a few days after an Oxford University study found that the UK had the worst daily death rate per capita for coronavirus in the world.
On Tuesday Prime Minister Boris Johnson said he was "deeply sorry" for every life that was lost. His apology was quickly followed by this statement:
I think on this day I should just really repeat that I am deeply sorry for every life that has been lost and of course as I was prime minister, I take full responsibility for everything that the government has done. We did everything we could to minimise suffering and minimise the loss of life and will continue to do so.

Boris Johnson addressing the nation Tuesday 26 January 2021
Back in May 2020, I wrote a blog which listed the many failings of the UK Governments handling of the crisis. The Prime Minister and his colleagues ignored scientific advice and allowed the virus to take hold throughout the population in February and March 2020. The Prime Minister, in particular, took pride in the fact that he planned to keep the country open even when most other European nations were going into lockdown. It was only when NHS hospitals were near breaking point that Britain followed other nations and implemented similar restrictions.
Probably the greatest failing by the Conservative Government in the fight against COVID-19 was not its response to the crisis but the decade of underinvestment in the country's public health system. Sir Michael Marmot from the UK Institute of Health Equity published a damning report in December 2020 which highlighted that during the last decade of Conservative Government:
people can expect to spend more of their lives in poor health
improvements to life expectancy have stalled and declined for the poorest 10% of women
the health gap has grown between wealthy and deprived areas
place matters – living in a deprived area of the North East is worse for your health than living in a similarly deprived area in London, to the extent that life expectancy is nearly five years less.
The report also made clear that the above trends, in particular the health gap between wealthy and deprived areas, corresponds with data during the COVID-19 pandemic which found those from poorer parts of the UK were hit harder by the virus.
In May 2020 I posted a blog about the state of UK Social Care where for decades successive governments have failed to resolve the funding crisis, or indeed to build proper links between the health and social care systems. In October 2020 Amnesty International published its report As if Expendable which outlined how many older people were kicked out of hospitals and placed back into residential care homes, without first even being tested for COVID-19. This shameful action, along with not supplying social care providers adequate supplies of PEE was responsible for many thousands of deaths. The Amnesty report highlights that the UK Governments treatment of people in the social care system during this time breached both domestic and international law:
The UK is a state party to international and regional human rights treaties which require it to protect and guarantee fundamental human rights relevant to the concerns addressed in this report, including notably, the right to life, the right to highest attainable standard of physical and mental health, the right to non-discrimination – including on the grounds of age, disability or health status – the right not to be subjected to inhuman or degrading treatment.

As if Expendable, Amnesty International report 2020
Prime Minister Boris Johnson has yet to atone for what happened during the first wave of the COVID-19 pandemic in the social care sector. Whilst this was not just the fault of his government's failure, his statement on Tuesday shows he still accepts no-fault and claims they did all they could to 'minimise suffering' and 'loss of life', a claim the Amnesty International report demonstrates is false.
On the issue of face masks, the UK Government lagged behind most many other nations, initially implying that these were not effective, only later to make them mandatory on public transport. The justification for this U-Turn is that by mid-2020 there was more scientific data, which is fine except many other nations applied this scientific advice much earlier. A Centres for Disease Control and Prevention paper published 2004 found that during the 2003 SARS outbreak that wearing a face mask frequently in public places, frequent hand washing, and disinfecting one's living quarter were effective public health measures to reduce the risk for transmission. Nationalist Britain knows best self-confidence could well have been a factor in the UK Governments refusal to learn from international experience.
Another example of government arrogance in the UK during this crisis was the development of the track and trace system. Whilst most nations have struggled to develop an effective track and trace application, the UK managed to spend 22 billion pounds of public money on a system that did not work. In June 2020 Boris Johnson claimed in parliament that the UK was developing a "world-beating" contact tracing system. After billions were given to private contractors, many with personal links to members of the government, the system was found to have failed as it relied on excel spreadsheets to record the data and resulted in 15,000 cases not being recorded in September and October 2020.
The failure to develop a functional track and trace system has led to one of the greatest policy failures that have contributed to England being in its third COVID-19 lockdown. Very few people would disagree that having schools closed and students having to learn remotely is negatively impacting on students. And most people can understand how difficult it is for any government to balance public health against long term educational outcomes. But when the Conservative-leaning paper The Telegraph runs the headline The biggest mystery in politics: why is Gavin Williamson still in a job? you know that the Education Secretary has performed poorly. The recent example where after Christmas schools reopened for one day in January before closing again due to high infection rates, despite the Scientific Advisory Group for Emergencies (SAGE) warning the UK Government on 22 December 2020 that with the new strain of COVID-19 leaving schools open was contributing to the rising infection rate. A poll conducted earlier this month found that 92% of teachers believe Gavin Williamson should resign as Education Secretary, which is hardly given surprising his abysmal performance in recent months.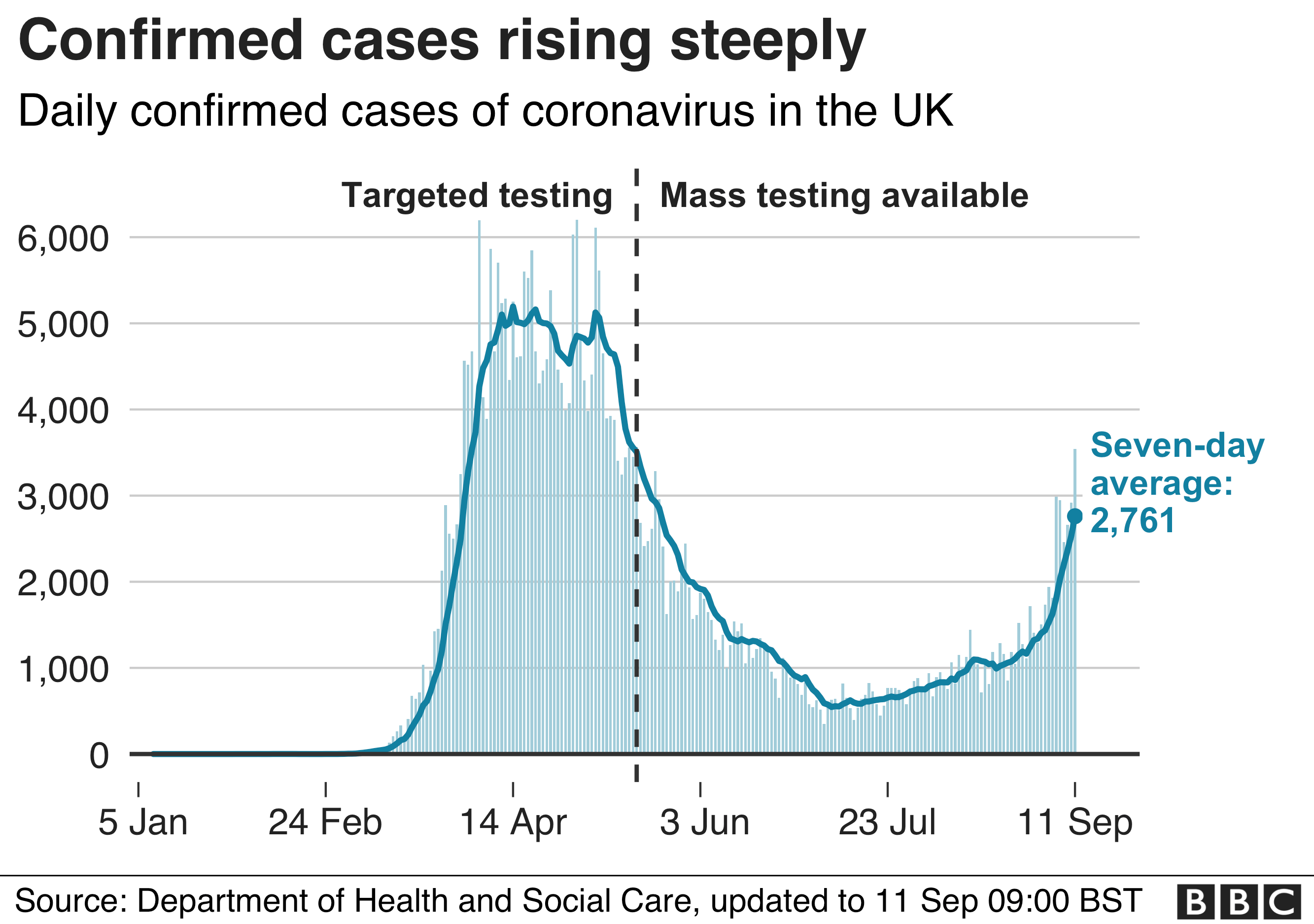 Yet the blame for schools does not sit fully with the Government. Her Majesty's loyal opposition can also take much of the blame for this fiasco. In April 2020, at the height of the first wave of coronavirus pandemic in the UK, newly elected Labour Party Opposition Leader Kier Starmer called on the Government to set out plans to end the lockdown. Starmer, former head of the Crown Prosecution Service and a QC would argue that he meant that there should be a plan which included contact tracing, social distancing guidelines and other measures to make it safe to reopen. But the optics of the call was pressuring the UK Government to lift restrictions and specifically calling on them to reopen schools. Unlike in a court of law, in politics, it is about the key message, not the detail buried on page 7 of the affidavit.
The Oppositions position on schools has been nearly as confusing and contradictory as the Governments. The Party, still recovering from its 2019 election loss (which I wrote several blogs about in early 2020), under a new leader was trying to rebrand, reposition and appeal to voters it had lost. This has not been helped by the internal factionalism (which I also blogged about in May 2020) and the party still not being clear where it sits politically and ideologically. In April 2020 shadow Education Secretary Rebecca Long-Bailey's position was that schools should reopen when safe, a position that was consistent with the education unions. Shortly after this Long-Bailey was replaced as Education Secretary by Kate Green, who has been clear that she wishes to distance Labour from the education unions in an attempt to present the party as more 'moderate'.
Green and Starmer's position throughout this has been motivated by a policy of triangulation and policy by focus group whereby they are appealing to middle-class parents who want their kids back at school. Like the Tories, Labour's position has been motivated by politics, not science. That former Conservative Health Secretary Jeremy Hunt called for schools to close earlier this month before the opposition is telling. Meanwhile, the leader of the opposition was being grilled by media for his confusing position. Many believe that Green was appointed due to her loyalty to Starmer just as Williamson has kept his role due to loyalty to Boris Johnson. One would be more concerned if either appointment were based on ability as this would say a great deal about the capability of the other 648 MPs in the Commons if these two are the best and brightest on offer for education.
The issue of schools reopening is a personal one for me. In my blog earlier this month, I told of how my partner who works as a secondary school teacher in London caught COVID-19 and how we both spend Christmas and New Year recovering from the illness. When Greenwich Council tried to close schools in the borough due to skyrocketing infection rates, Education Secretary Gavin Williamson threatened legal action to keep the schools open. By this time, most schools in the area had a significant percentage of students sick, or in isolation having been in contact with someone infected. In many schools, pupils were sent home due to the number of teachers off sick with COVID-19. To argue that continuing with this situation is any better for secondary school students is nonsense.
Much of the concern over school closures is the impact on students' grades. When the Government announced GCSE and A-level exams would be cancelled once again in 2021 this added to the anxiety. One of the issues here has been this Government's shift towards having student grades mostly assessed through examinations. This style of assessment favours certain learners over others, as exams favour those with short term recall skills. Many other countries have moved away from a full examination model of assessment to a mix of exams and course work assignments during the year. But aside from implementing a poor education assessment model for students, the pandemic has highlighted the risk of placing so much emphasis on examinations as, if for whatever reason, these cannot go ahead, it becomes difficult to determine student grades. The UK Government's position on education and assessment is blinkered and ideological, which has meant it struggled to come up with sensible pragmatic solutions to this problem during the crisis. Worse, the Education Secretary has demonstrated he lacks the intellectual rigour and leadership to address these issues.
A coherent and strong opposition would have easily made political mileage during this time, however to date, the opposition has opted for triangulation and timidity. The opposition MP who has made the clearest and most articulate statements regarding school closures during the pandemic has been Lisa Nandy the Shadow Foreign Secretary, who came a distant third in the 2020 UK Labour leadership contest. What Nandy had to say was hardly earth-shattering, merely that the Government needed to get testing and track and trace working properly before it would be safe to reopen schools. To be fair, Starmer, Green and Long-Bailey probably also thought they were saying the same thing, but what people heard was quite different.
Prime Minister Johnson's non-apology on Tuesday was an insult to the British public. Yes, this was a difficult crisis and all governments have made some mistakes at this time. But the UK has done particularly badly and the statement on Tuesday shows he has learnt nothing. The Conservatives won the 2019 election with the sizeable majority that they did largely due to Brexit (see my blog post immediately after the 2019 UK election) and divisions within the opposition. Boris Johnson is not a strong leader and in this crisis, he has proved to be woefully inept. It is well known that Johnson likes to compare himself to former Conservative Prime Minister Winston Churchill, in which case the COVID-19 pandemic has been his Gallipoli.
At a time when the country is in its third lockdown, when over 100,000 people have died, when the economy is in recession and the number of jobless is set to rise, few now are looking to the next election which will likely be held in 2024. Yet that still motivates leaders of the UK's two main political parties. Polling numbers in recent months have been fairly close between Labour and the Conservatives. Where polling has been much more consistent is in Scotland, where the SNP maintain a strong lead heading into the Scottish Parliament's election on 6 May 2021. Support for Scottish independence also maintains a strong lead and as I predicted in my blog post nearly a year ago this issue continuing to feature prominently on the political agenda, despite fierce opposition from political leaders in London. Without a doubt, independence campaigners in Scotland, as well as Northern Ireland and Wales, continue to win support for their independence calls on the back of the UK Governments inept handling of this crisis.
There is however hope on the horizon. The Governments rollout of the COVID-19 vaccinations will hopefully in time slow the movement of the virus to a point where current restrictions can be lifted. It is a wonder of modern science that within a year of COVID-19 emerging that scientists, including those at Oxford University, have developed a vaccination. Despite concern by some about the speed with which this has been released, the evidence so far is that widespread vaccination will stop the spread and save thousands of lives. Credit where credit is due, the UK Government have been quick off the mark to get this vaccine available to the most vulnerable with the aim of immunising as many people as possible over the next year. And to the oppositions credit, they have supported the Government on the vaccine rollout.
There is still a long way to go until this crisis ends and the Government have a lot to answer for badly mishandling things to date. The Prime Ministers apology on Tuesday did not cut the mustard and was an insult to the families of those who have died. Lessons from the mistakes over the last year need to be learnt and with this, the Prime Minister needs to cut the bombast and bravado and instead learn humility and humbleness. The successful rollout of the COVID-19 vaccine will be essential not only for ending the crisis but also for rebuilding trust in public trust British state after it has managed this pandemic so badly.